If you are a certified Batang 90's as I am, chances are, you are part of the generation that got glued to their television sets and dreamt about being the uber-strong and cool Son Goku of Dragon Balls. It was a very successful anime based on the story created by Akira Toriyama about an alien named Goku and his adventures on Earth as he looks for the legendary dragon balls and defeats his enemies one after another. It was so popular that knowing how to do a Kamehameha-pose, is not unusual. Knowing it, seeing the show, and looking forward to its next episodes were some of the happy moments of my childhood.
But you know what? Aside from the enjoyment and excitement that the anime brought, one more thing that brings a smile to my face is the things that I have learned from Goku. Yes, you heard it right. Read on.   
1. He values training.
Goku is relentless on training. He doesn't stop until he has mastered something. He puts his heart and mind to develop himself more. He knows the most basic yet most essential lesson of all – that training makes you better. So, if you want something, and you feel like you lack the capacity to achieve it, what better way to start than train, train, train, right?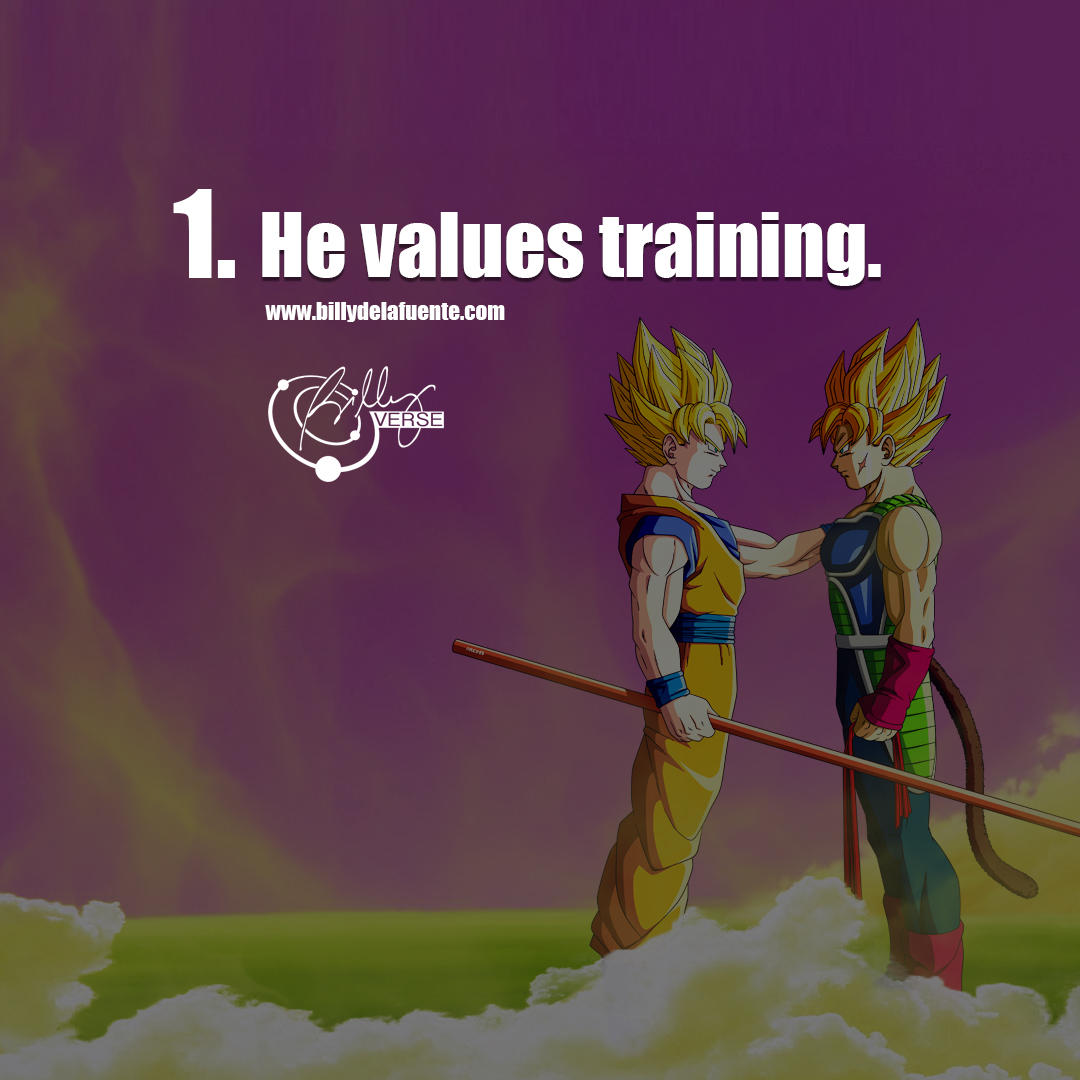 2. He has a never quit mindset.
When Goku faces foes that are stronger than him, he does not cower or back down. When Goku faces obstacles that are too difficult to overcome, he does not stop and just move forward. When you have the will to continue, the success rate increases a notch, until you finally get what you are aiming for. Goku said, just don't give up.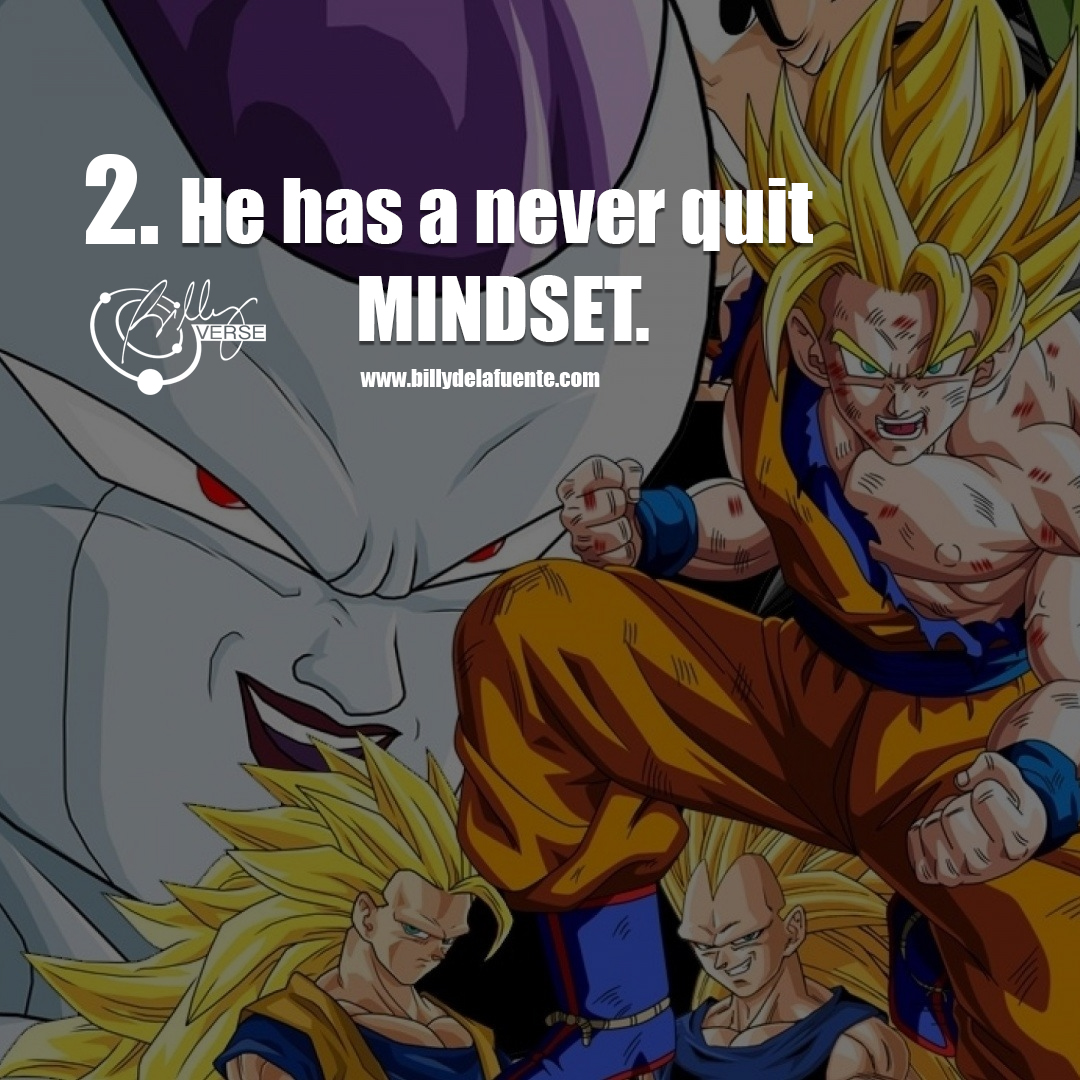 3. He knows how to receive powers from friends.
Goku, as much as he wanted to, cannot do everything. That is why he trusts his friends around him and does not hesitate to receive help from them. He is humble enough to recognize that no matter how strong he is, the help from his friends can actually make him stronger. That is why, the next time you seem lost in what you are doing, don't deny the help that others are offering or giving. You'll be amazed of the outcome.
4. He becomes stronger when he is hurt.
Goku knows how to properly channel his emotions to further his goals. Whenever it seems like it's the end of the line for him in a battle, he makes a breakthrough and wins. Negative emotions that hurt us, pains that we harbor and experience in our lives, can offer a driving force for us to succeed. 
5. He values family.
Goku puts special emphasis on his family. Whenever his family's safety is on the line, he never hesitates to face the situation head on. He is even willing to sacrifice himself in the process. Factoring in our culture of closely-knit family ties, always remember that your family will not forsake you, no matter what.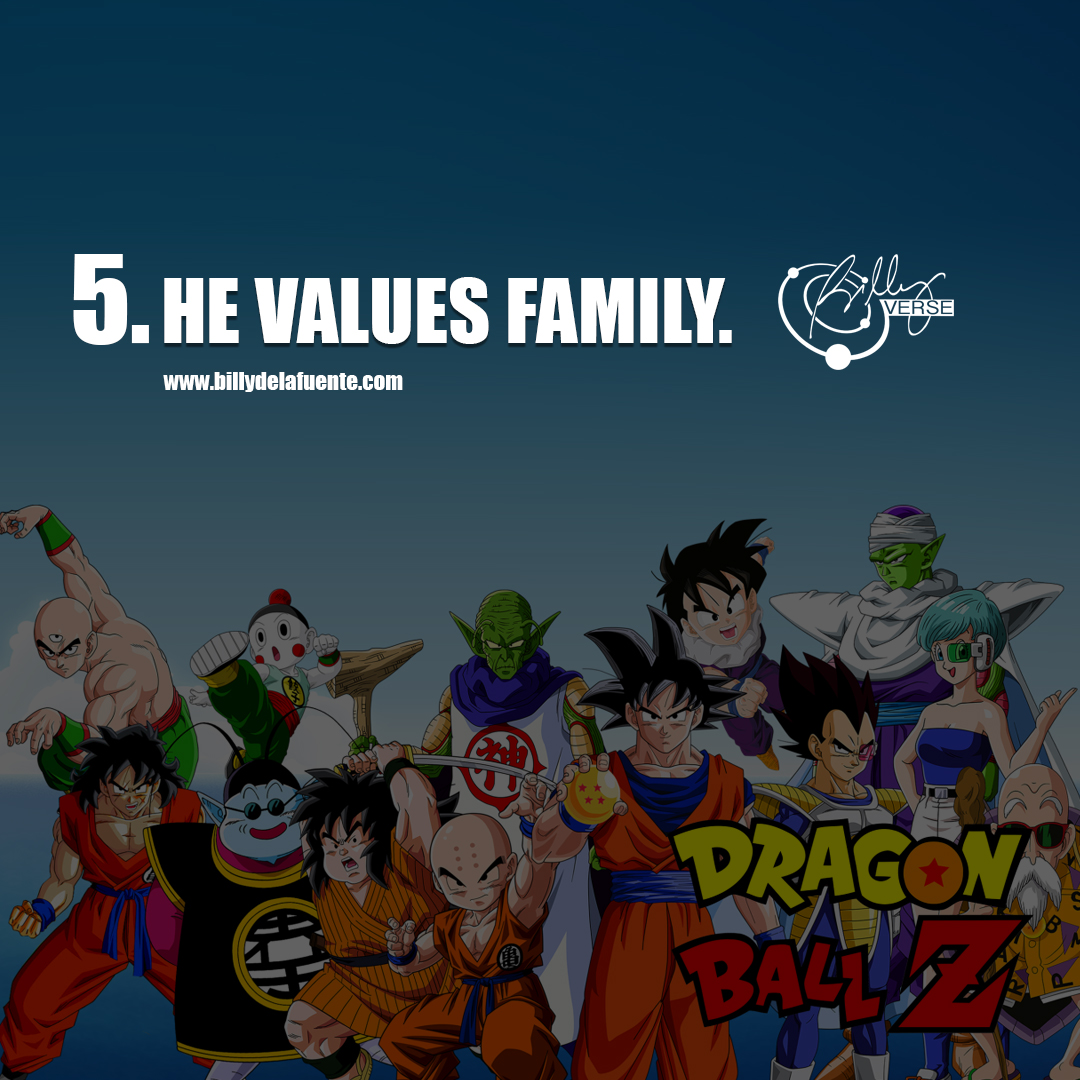 6. He knows the value of mentorship.
Goku is not arrogant. Whenever he encounters a dead-end with regards his goal to get stronger in order to protect everyone, he looks for a mentor that can teach him a new technique or a way to increase his strength. He applies the knowledge and listens to his master's tips and advice. In real life, find a mentor that can help you activate the God-given potentials that you have in any facet of your life.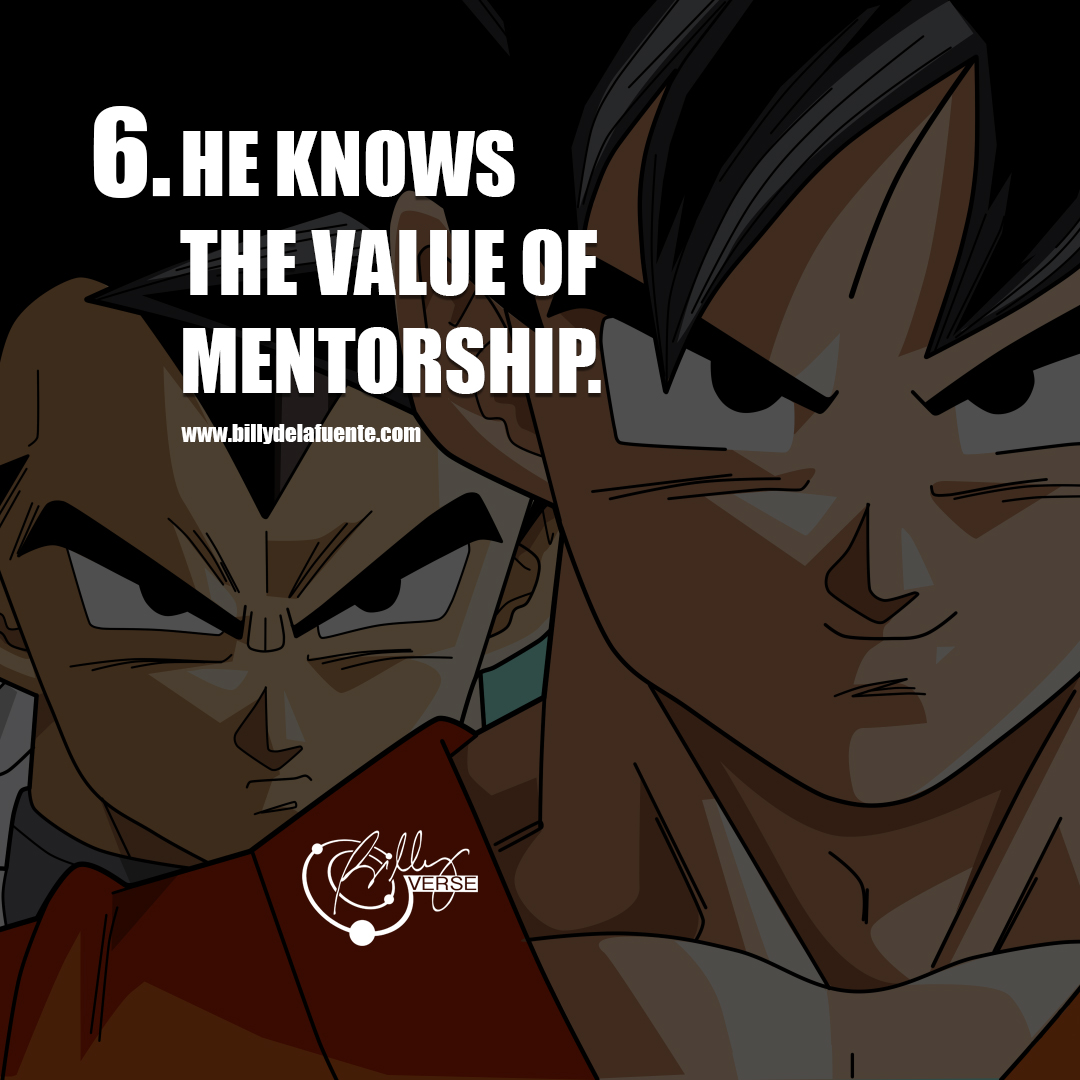 7. He sacrifices himself for others. He is a Servant leader.
Goku is always in the lead. He knows who to fight and when to fight. He is always after the strongest of enemies and even sacrifices himself, even his life, to save the human race.  He puts the responsibility upon his shoulders because that's how he is. And because of that, a lot of people look up to him and respect him. Servant leaders are always recognized beyond words. Strive to be one in your lifetime.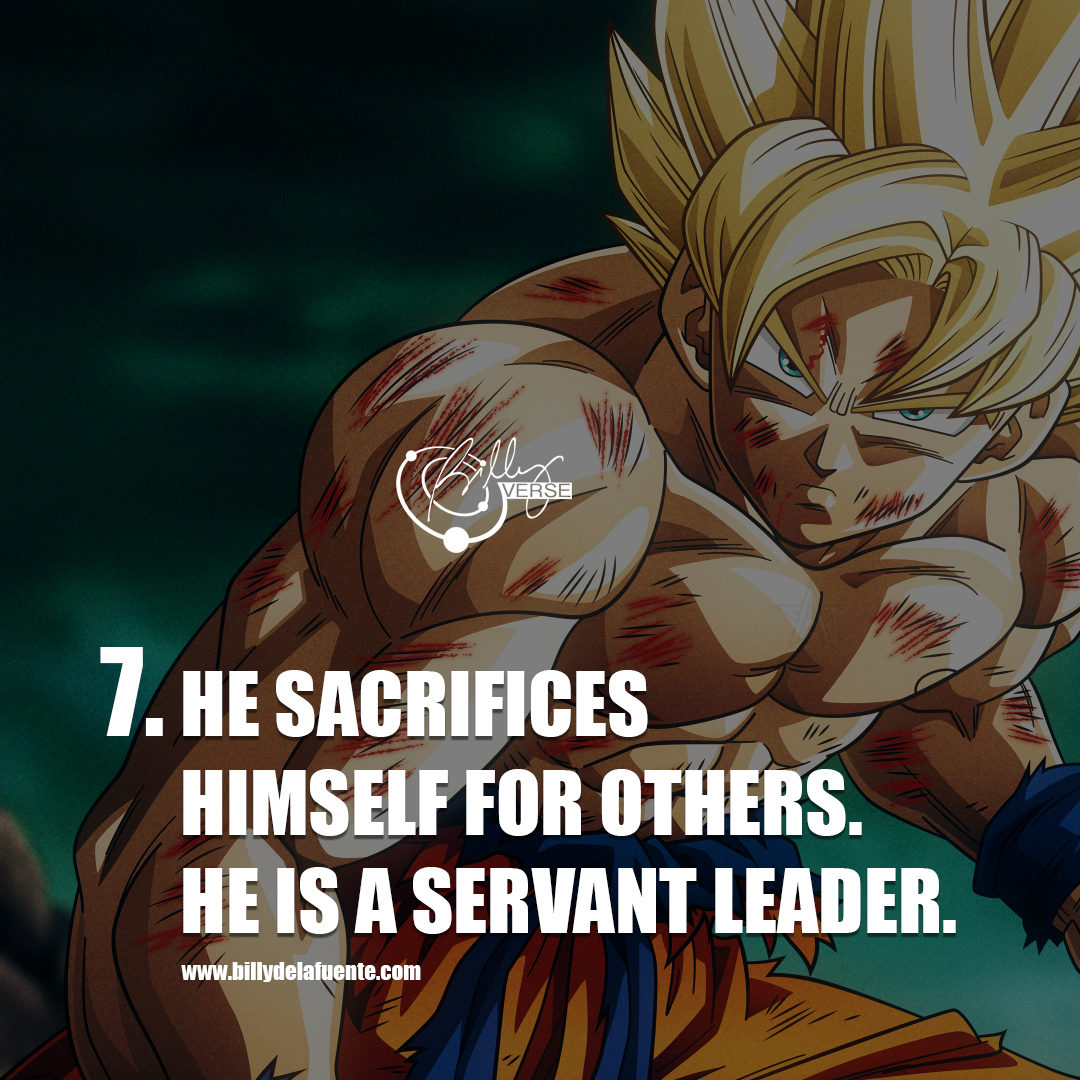 8. He finds humor in every bad situation.
Goku never lets the tough times define him. He jokes around and make light of even the hardest situations he is in. This eventually leads him to find a solution to wriggle and come out of that situation. Whenever you are in a pinch, remember that laughing although will not solve the problem, will clear your mind from the stress, and consequently help you to mount your breakthrough. Don't be overly serious.
9. He takes vitamins – sensu (magic) beans.
Even how strong Goku is, he takes vitamins in the form of sensu or magic beans to heal his injuries. No matter how strong and healthy you feel you are, prevention is still a thousand times better than any cure.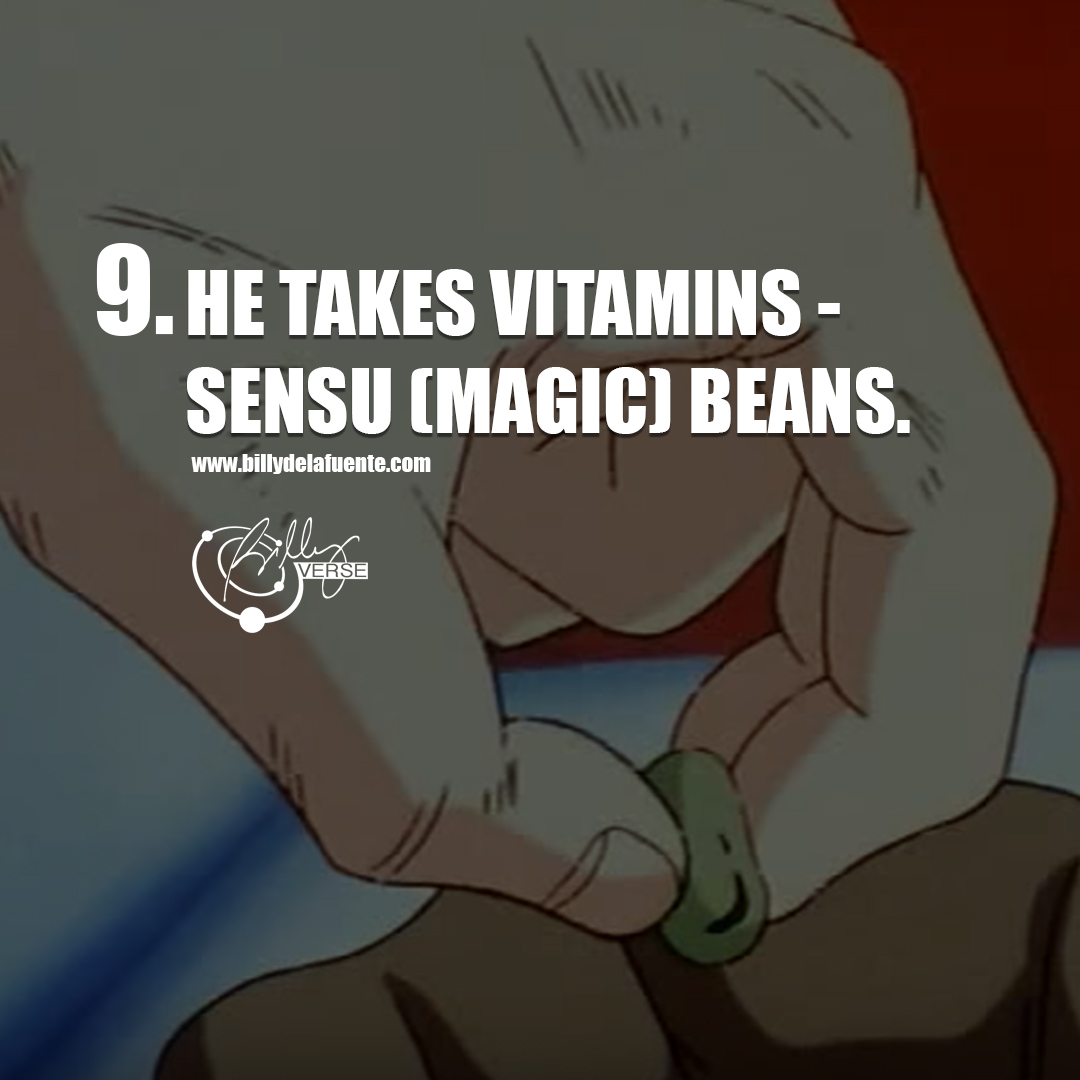 10. He has a growth mindset.
Goku doesn't stop in any breakthrough. He always tests the limits that he has, because he always strives for growth. He believes that the amount of growth that he attains will translate to the amount of people, or planets that he can save from his enemies. Success doesn't stop after you succeed. It continues on and on, until you progress to the best version of yourself. Grow yourself everyday.
11. He loves to travel.
Goku loves to go places. And in going places, he discovers the diverse cultures and customs. He meets a lot of people along the way that he learns a thing or two from. Aim to explore the world beyond the areas you have been. You'll be amazed to learn about a lot of things and may even know yourself more in the process. Do it until you still have time and you are still younger.
There you have it. These 11 nuggets of powerful teachings have helped me to view life in a different light. Hope it does for you, too. Truly, sometimes, you can learn even from the most unexpected teachers. Thank you, Goku!
(Credit to the rightful owners for pictures/media used.)
Images source : https://wall.alphacoders.com